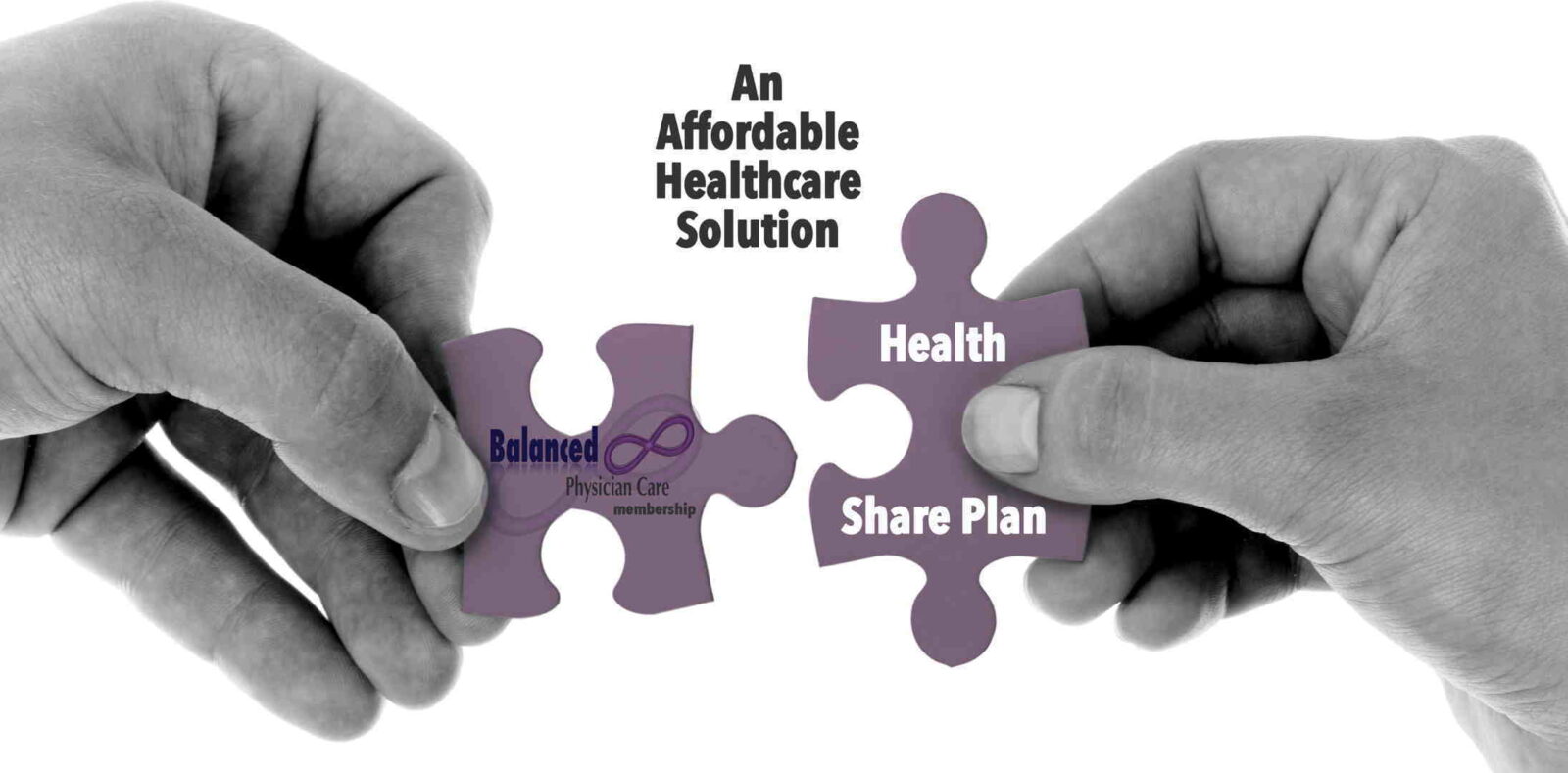 Healthcare Sharing, or Groups, are non-profit organizations of like-minded individuals that pool their money together every month to help each other with serious medical costs. They are NOT considered insurance. 
Most are Christian based ministries except for Sedera Health & Zion Health. The Christian based Ministry groups usually require members to adhere to moral and ethical principles that result in lower healthcare costs; such as not smoking, avoiding excessive alcohol, no extra marital sex, and no illicit drugs. Since these plans are not insurance, they can restrict or refuse Approval, i.e. exclude for pre-existing conditions. Sedera Health is different. It does not require you to adhere to moral or ethical principals and is not a Christian based.
These health sharing plans can provide catastrophic healthcare protection (like health insurance should be doing) for significantly lower monthly costs.

Offering Sedera Health is easy through Hint (our practice payment system)
with rates starting at $99 month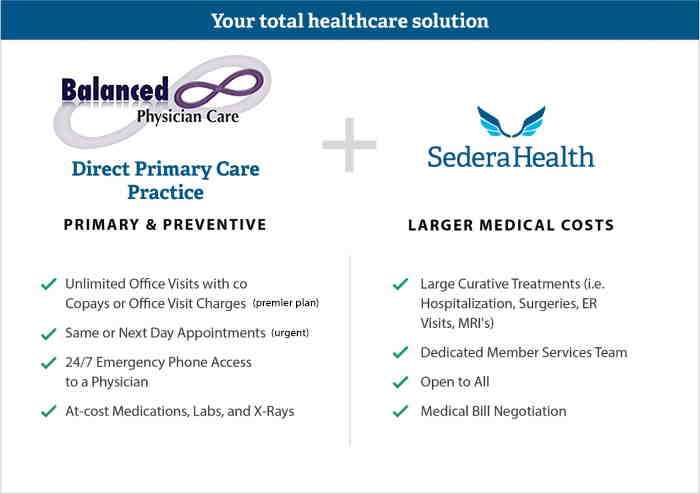 Ready to find out more?
Learn more about Sedera Health  for Larger Medical Costs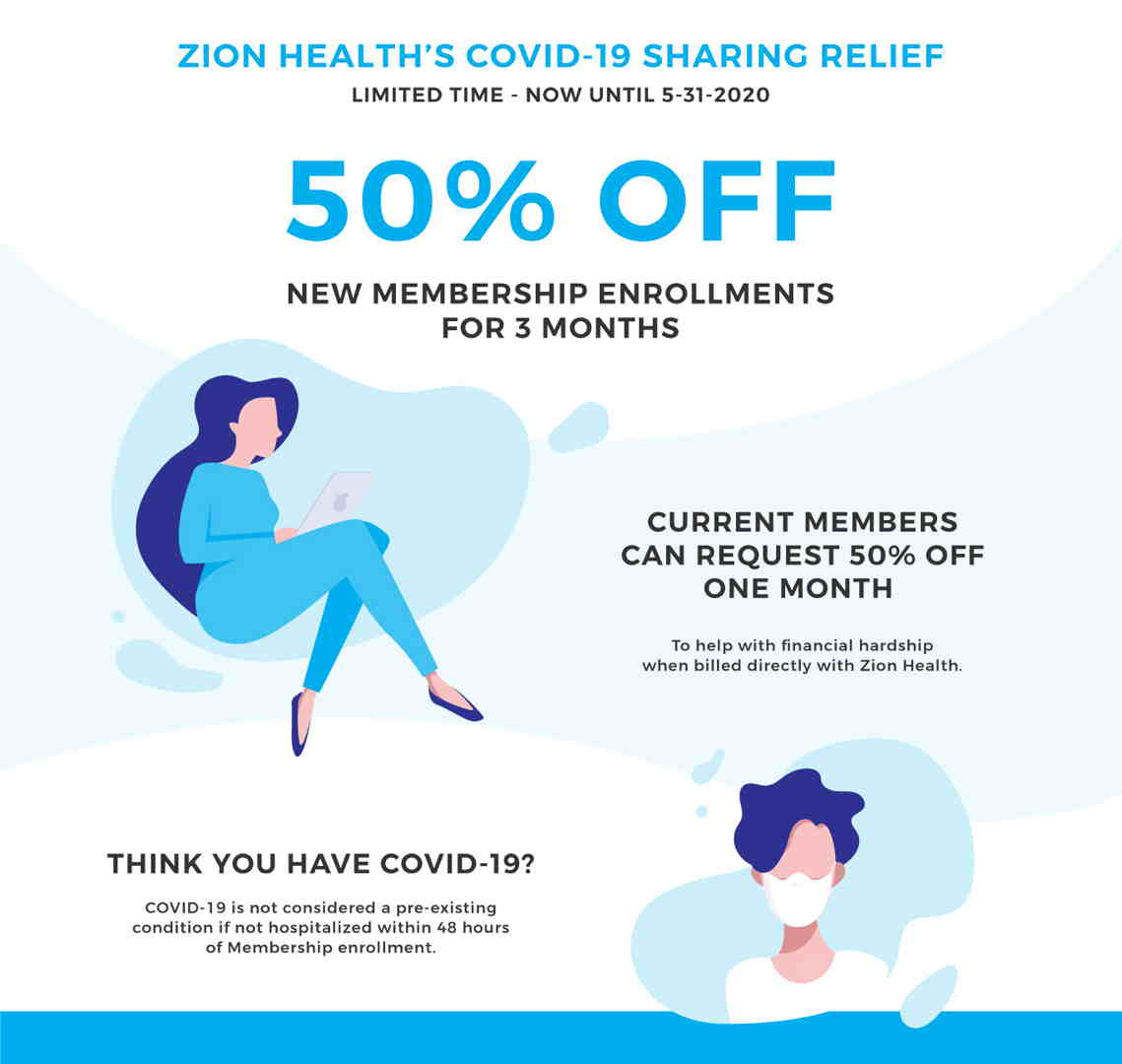 Ready to find out more?
Learn more about Zion Health  for Larger Medical Costs
1. Contribute
Everyone's monthly "share" is placed in their "Sharebox" until it is matched to another member's eligible bills.
2. Visit Your Doctor
Show your member ID when you experience medical costs.
3. Submit
Your doctor sends bills electronically to Liberty HealthShare℠
(Liberty HealthShare will reimburse a portion of our Direct Primary Care Membership - up to $40 per month)
4. Process
Liberty HealthShare℠ receives and processes your bills for discounts, and sharing eligibility.
5. Share
Members contribute from their "Sharebox" to your secure online ShareBox account
6. Confirmation
You and your doctor will receive an Explanation of Sharing to confirm payment.
 Average families pay $400 to $500 a month depending on the amount of people covered and the amount of out of pocket portion the family can bare. 
Check out these sharing groups to see if one can help you get some financial protection, lower costs and avoid the Obamacare tax.
Other Healthshare Ministries