Sharyl Truty, MD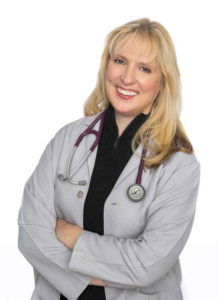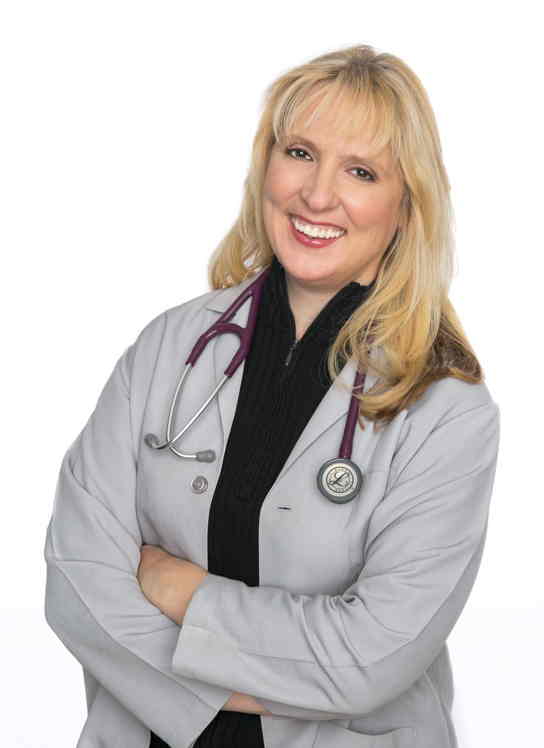 "My job, as your personal physician, is to blend the best of scientific clinical medicine with an individualized holistic approach to achieve balance in all aspects of your health care"

-- Sharyl Truty, MD    
Balanced

 P

hysician

 Care Services
• Direct Primary Care Membership Experience
• Acupuncture Services
• Cosmetic Acupuncture
• Holistic Medicine Consults
• Standard Primary Care Visits
• Sports Medicine Visits & Consultations
Balanced Physician Care was created to fulfill a need to return to more personalized health care. Advances in health care technology are important, but if they come at the cost of the physician-patient relationship, care has been compromised. In the end, there is no substitute for being seen by a physician with extensive experience who knows you well. You want to and have the right to make your own health care choices. All of us need guidance. My job is to provide the best guidance in these choices and work in partnership with you.
Every person deserves to have a partnership with his or her physician. It is this partnership that can make healthcare simple. Current health-care forces have driven a barrier between the doctor and the patient and made the system entirely too complex. It should be and can be much simpler.
The value of a primary care physician is in having a "home" for your care - a place where you can return for a valued opinion. As a primary care family physician, I have trained extensively to gain knowledge and expertise in a variety of aspects of health care from sports medicine, to integrative medicine, to acupuncture, to nutrition and exercise, to herbal medications, to viscosupplemenation, to trigger point therapy and cortisone injections, to using mindfulness to reduce stress. All in order to be able to provide you with compressive advice on what your options can be for treatment and prevention. Furthermore, I have worked to find providers who share my philosophy to become part of your advisory team. Any of the providers you may seek care from at this practice are also highly valued for their expertise. Balanced Physician Care wants you to be confident in the care and advice you will receive. We want to be the partner who helps you to navigate the complex waters of health care.
I believe in primary care and in health and wellness. Provide Balanced Physician Care with the opportunity to optimize your health, well-being and make you feel great!
Optimize your Health and Simplify your life today
Dr. Truty has been engaged in family medicine, sports medicine and orthopedics for over ten years in many different capacities. After graduating medical school from Loyola University's Stritch School of Medicine in Illinois, Dr. Truty completed the Phoebe Primary Care Sports Medicine Fellowship Program in Georgia and trained in acupuncture through the UCLA-Helms Acupuncture certification for physicians. She was primary care team physician for the Chicago Red Stars women's professional soccer team in 2009-2010 and has covered the Chicago Marathon yearly for the past 15 years. Dr. Truty, also, recently completed a fellowship in Integrative Medicine at the University of Arizona Integrative Medicine training program. She is Board Certified in Family Practice and has a Certificate of Added Qualification in Sports Medicine. Her recent management experience extends to Integrative Medicine Director at Presence Health St. Joseph Hospital. Prior to starting Balanced Physician Care, P.A. in Jacksonville, FL, Dr. Truty served as faculty at the St Joseph-Presence Family Practice Residency program in Chicago, IL.
Board Certified in Family Medicine – American Board of Family Practice – (since 2002)
Board Certified in Sports Medicine – American Board of Family Practice ( since 2004)
Acupuncture – UCLA Helms Institute for Physicians (since 2004)
Integrative Medicine Fellowship – University of Arizona/ Andrew Weil, MD Fellowship (since 2012)
Licensed in Florida, Georgia and Illinois
Integrative Medicine Fellowship
Dr. Andrew Weil & University of Arizona, Tucson, AZ
Primary Care Sports Medicine Fellowship
S.W. Georgia Family Practice Residency Program
Phoebe Putney Memorial Hospital, Albany, GA
UCLA Helms Acupuncture Training and Certification, Los Angeles, CA
Family Practice Residency
Rush-Presbyterian St. Luke's Family Practice Residency Program
Rush-Presbyterian St. Luke's Hospital, Chicago, IL
Illinois Masonic Hospital, Chicago, IL
Loyola University Stritch School of Medicine, Maywood, IL
Chinese Theory and Acupuncture Course, Xi'an University, Xi'an, China
Present    

Balanced Care Physician, P.A. – owner


Ponte Vedra Beach, FL

2009 – 2015

Seton Family Health Center


Presence-St. Joseph Family Practice Residency Program




Family Practice Faculty & Clinician




Integrative Medicine Director for St. Joseph Hospital




Sports Medicine Director for Family Practice Residency




Integrative Medicine Director for Family Practice Residency

2006 - 2009

Park West Family Physicians


Chicago, IL

2006 - 2009

Seton Family Health Center


St. Joseph Family Practice Faculty only




Chicago, IL

2005

First Coast Physical Medicine


Sports Medicine & Chronic Pain




Jacksonville, FL

2004

Midwest Orthopedics


Primary Care Sports Medicine




Chicago, IL

2003

University Student Health Sports Medicine


University of Georgia




University and Team Sports Medicine Physician




Athens, GA
Credentials may be verified by contacting any of the organizations listed below:
American Board of Family Practice - abfp.org
State of Illinois Board of Medicine
State of Florida Board of Medicine
State of Georgia Board of Medicine
Helms Acupuncture Institute
Loyola University Strich School of Medicine
Rush-Presbiterian St. Luke's Hospital Department of Education
American Medical Society for Sports Medicine