HEALTHSHARING WITH Balanced Physician Care
Pair your Balanced Physician Care membership with a Zion Health Membership for full coverage, quality healthcare, and savings!
EVERYONE ACCEPTED
Zion does not decline anyone for prior medical conditions or religious beliefs.
SHARE MEDICAL COSTS
Zion shares each others medical costs as a community of like minded individuals.
HEALTHY LIVING
Zion encourages healthy living within their community which helps us all.
ATTENTIVE TO NEEDS
Zion processes medical needs quickly for their Members, often within 5 business days.
GAIN FREEDOM
Zion members can work with any provider without network restrictions.
NO ANNUAL CAPS
Zion's sharing program does not have annual or lifetime caps on your need requests.
MEMBERSHIP ACCESS
Contribute directly with your  Direct Primary Care practice.
WORLDWIDE
Share in a medical costs when on a vacation or serving a mission outside the USA.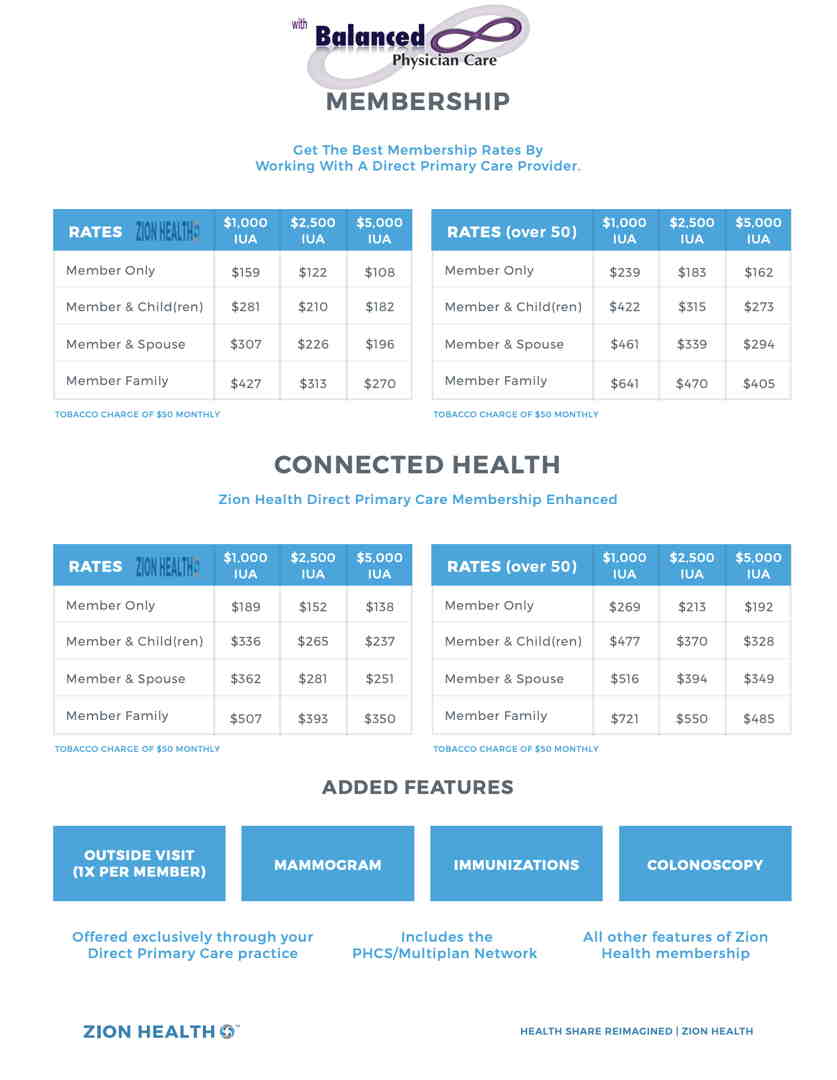 50% off new Membership enrollments for the first three (3) months when billed directly with Zion Health by using code "COVID19"